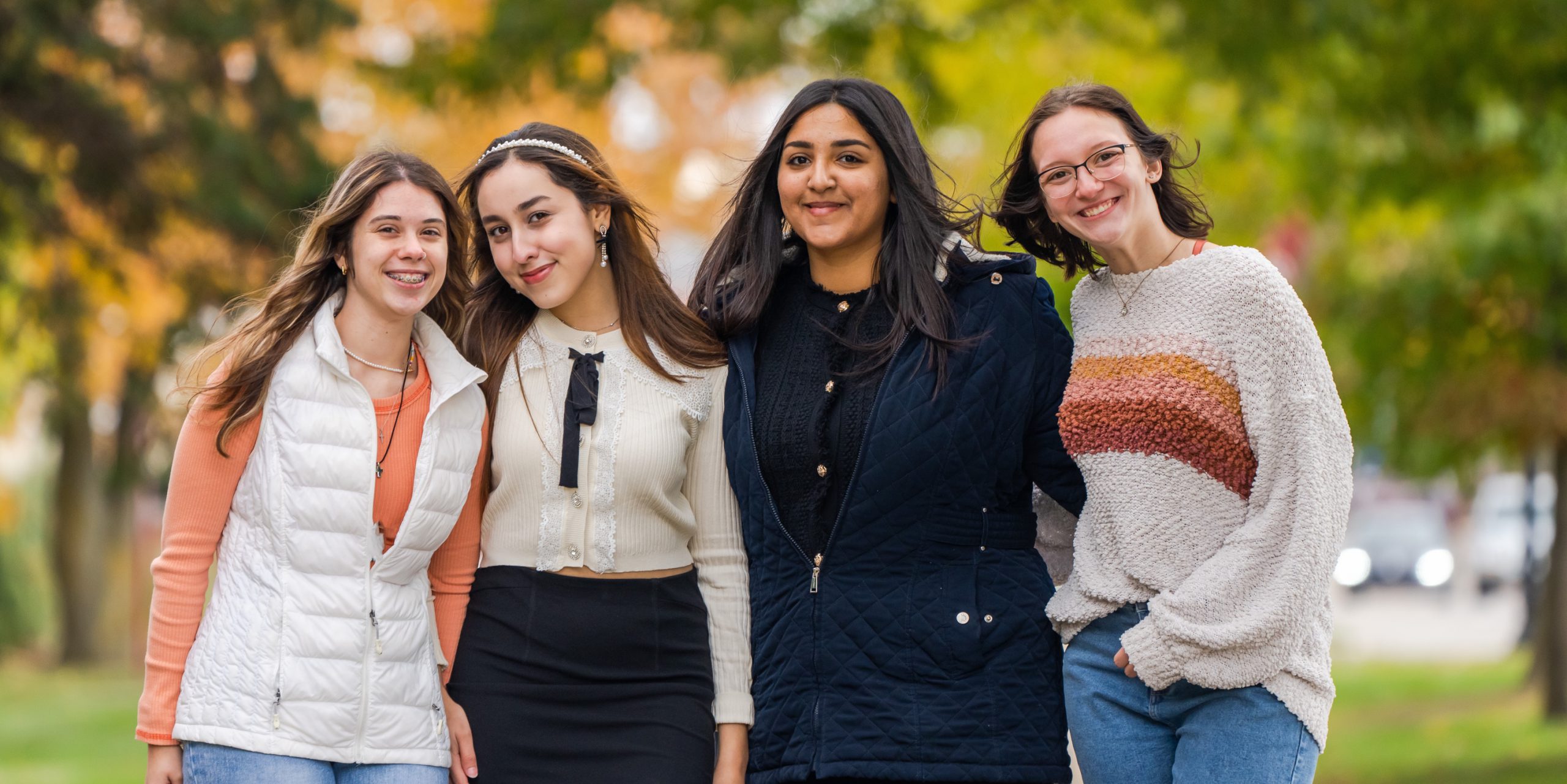 Admissions and Financial Aid
An education that's a perfect fit.
At Alma, we customize your education to fit you. It all starts right here: plan your visit, start your application, and explore financial aid options that make your college experience more affordable than ever.
At A Glance
100%
Students receive financial assistance from Alma College
#10
For best undergraduate teaching in the Midwest
Choose Your Path
There are different ways to become a Scot, but all roads lead to Alma.
First Year
First-time college students with 24 or fewer credits from an accredited insitution
Transfer
Students with 25 credits or more from an accredited institution
International
Current visa holders or those outside the U.S. seeking a visa. Lawful permanent residents refugee or undocumented students should use the domestic first year or transfer application.
Alma College events are designed to show you the Alma College Experience. From our larger events to our personally tailored visit experiences, you'll get a true sense of life at Alma. We offer admissions presentations and tours every weekday at 10 a.m. and 1 p.m., as well as select Saturdays. You can tailor your visit to suit your needs and get the questions you need answered.

Destination Alma

Spend your first time on campus exploring Alma College! Meet with admissions counselors, take an interactive tour of campus, and mingle with faculty, staff, coaches, and current students over lunch.

First Week Friday

Getting Serious about Alma? Join us for a closer look at what your first week could look like. Immerse yourself in the classroom setting and explore all that the campus has to offer. Parents and supporters are encouraged to join as there will be plenty of valuable information shared about the next steps leading up to the fall semester!

Fall Open House

On Oct. 21, meet future classmates, take an interactive tour of campus, and mingle with faculty, staff, coaches, and current students over lunch at our biggest fall event. You can also join us for a home football event.
Alma Application

Find the right application for you

Apply

Ready to become part of the Alma College family? We make it easy with our free online application options. You can apply by choosing an application below or by submitting an undergraduate Common Application.

We take the stress out of applying to college. Our rolling admissions process let's us evaluate your application as soon as we receive all of your materials.

Although our application stays open, we encourage you to apply by March 1, 2024, to allow time for exploring all financial aid options and scholarship opportunities.

Questions? Contact Us
You can afford Alma

At Alma, we believe there are no limits to your potential. And we're here to ensure there are no barriers to your success.

100% of our students receive some form of financial aid. And just by visiting and filling out a FAFSA, you'll earn a scholarship! The best part? You don't have to do this alone. Our team is here to help you navigate the process from start to finish.

Questions?
Find out more about Financial Aid

Start Here

Net Price Calculator

a useful tool for prospective students and families that provides an estimate of what it may cost to attend Alma College.

Find out more about Financial Aid

Fill out your FAFSA Form
Looking for more?
Dive deeper into the admissions process at Alma, get to know our community, or simply reach out with any questions.
800-321-ALMA
admissions@alma.edu