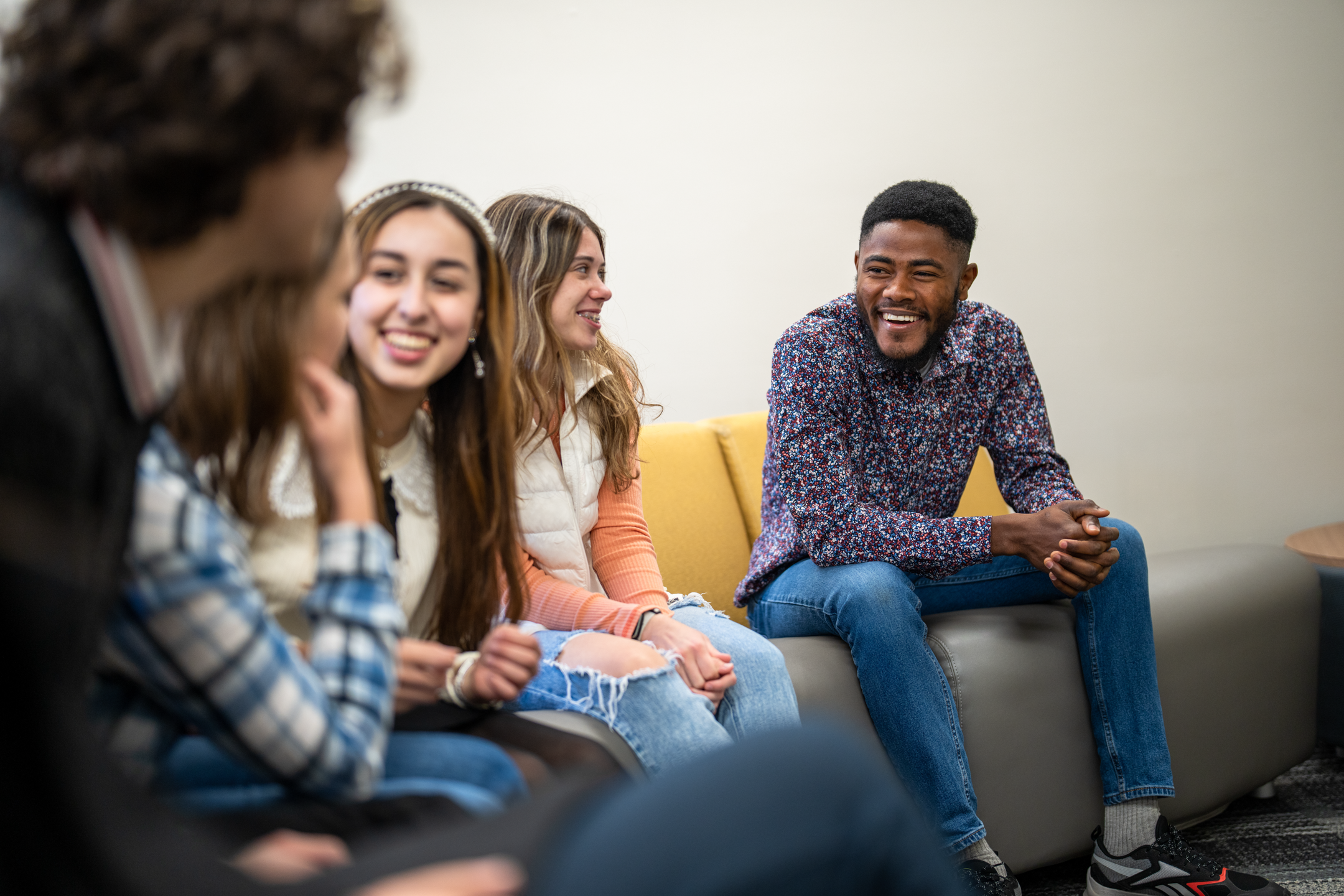 Life at Alma
It's easy to be a #TrueScot at Alma.
Get Involved
There's a student organization for just about every passion you may have. With nearly 100 student organizations, your school spirit will shine in whatever you choose to do.
No matter which Student Life activities you choose to get involved with, each one will help you explore new ideas and interests. You will lead, laugh and yes, even learn—isn't that what college is all about?
Are you an Ultimate Frisbee player, otaku gamer or a Model United Nations enthusiast? In addition to traditional residence halls and apartments, Alma has theme housing options devoted to a wide variety of interests.
Need help? Alma's campus is full of resources, including health and counseling and wellness centers, the Center for Student Opportunity—home of many offices, including tutoring and academic assistance, career services, off-campus studies, service learning, leadership development—and much more.
Whatever you're doing and wherever you're living, you can be confident that your college experience at Alma will be filled with fun and friends.
Want to Know More?
The Alma College Blog is a space to learn more about the personalized education, social responsibility and extraordinary achievements happening at Alma College — and beyond.
Start Today
From your first day on campus you'll find Alma is a friendly, welcoming place. You'll quickly make friends through your classes and your extracurricular activities, but your closest friends may very well become the people you live with in Alma's residence halls or other housing options.
If there was one word to describe Alma students, it would be involved. Alma students take their studies seriously, but they also put a great deal of energy into life outside the classroom.