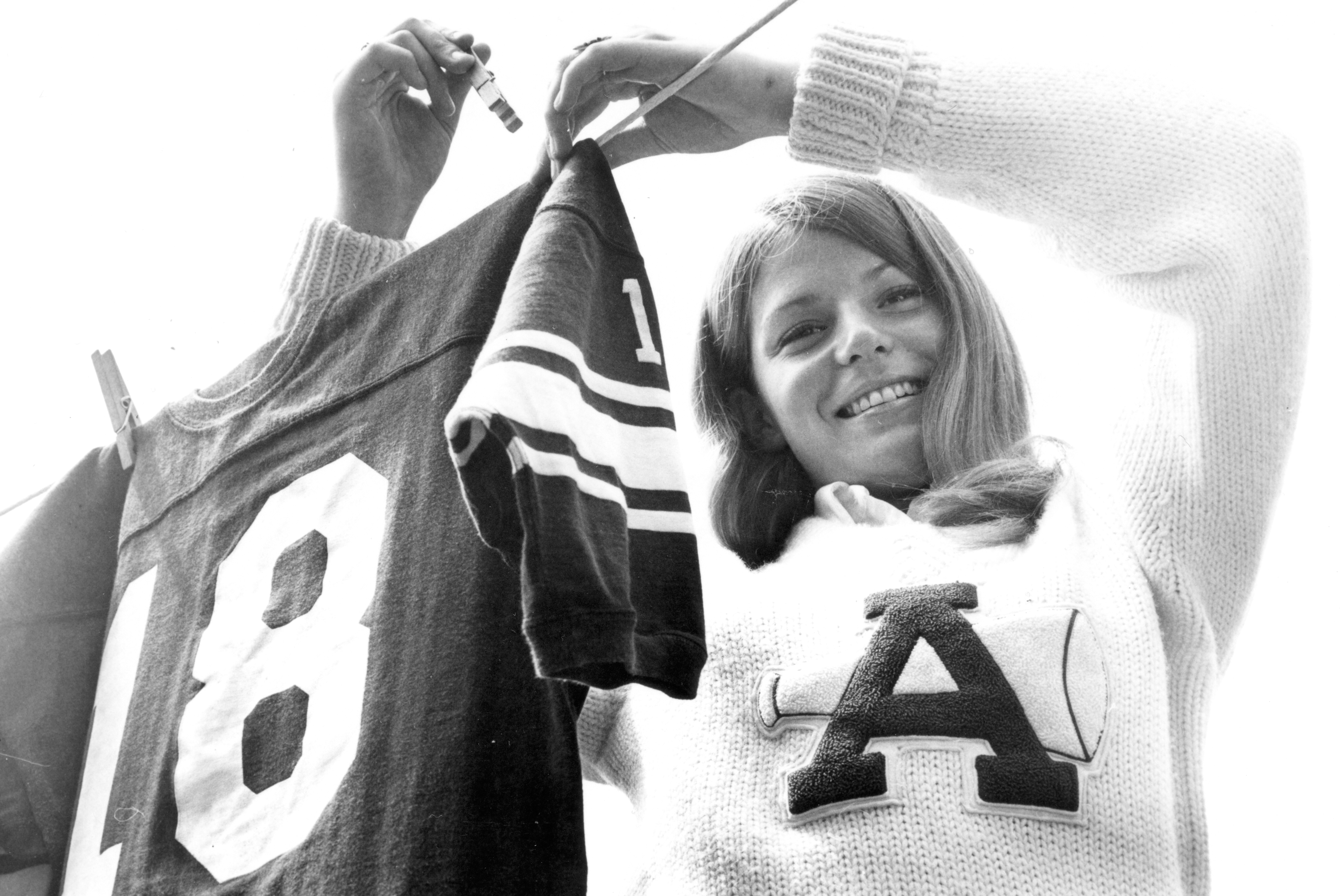 Alma College was founded on the basis of having a "high literary and scientific character."
In 1885, the Presbyterian Synod of Michigan appointed a committee to consider the establishment of a Presbyterian college within the state and to secure funds for its foundation. The committee found Ammi W. Wright, an Alma lumberman with several business interests. He offered two buildings to the college and about 30 acres of land.
The first Board of Trustees was soon formed. It included Wright, August F. Bruske and George F. Hunting. The board began the process of putting together the college's first faculty in 1886. Hunting, who became Alma College's first president, was among them. Other faculty members included Mary C. Gelston. Many of these names are now legacies that live on within the buildings on campus.
It was determined that the college should be based on the principle of a liberal arts education, with the board saying, "We want a college of high literary and scientific character, furnishing excellent educational advantages in all departments."
Since then, Alma College has lived its mission: to prepare graduates who think critically, serve generously, lead purposefully, and live responsibly as stewards of the world they bequeath to future generations.
Our nationally-recognized liberal arts environment provides students with a deeply interdisciplinary education that prepares them to be inquisitive, adaptable learners — which is an advantage in today's quickly evolving job market. Alma students graduate ready to pursue exciting careers, live meaningful lives and help build a better world.
Alma College's campus is an important part of the city of Alma, Michigan, and the city is deeply woven into students' experiences. We are committed to building a campus that feels like home for every member of our community. By creating a culture of collaboration, we're continuing to build upon our proud traditions, which — like our plaid Tartan — need all of us to become whole.
We don't just embrace our Scottish heritage …
We live it every day, out loud and in plaid.
Embracing our Scottish heritage comes naturally. As you drive into the town of Alma, you'll see a sign that reads "Scotland, U.S.A." We offer one of the best Highland Arts programs in the country, drawing students from across the continent. Our instructors are U.S. and world champions in their fields and love sharing their passion for the Highland Arts with their students.
How else do we show our Scottish pride?
Our bagpipers are part of every formal college ceremony throughout the school year — from welcoming convocation through commencement.
The Alma College Pipe Band has a full performance and competition schedule.
Our Kiltie Dancers astound audiences with their grace and skill. We offer classes in Highland dance technique and lessons for the novice to the expert.
Our entire marching band is outfitted in kilts.
The Alma College choir sings the most amazing version of Loch Lomond.
The Alma Highland Festival is held annually on the college campus.
Alma College registered its very own tartan in 1999. The Alma Tartan is unique and exclusive to Alma College and is a key element in the college's identity.