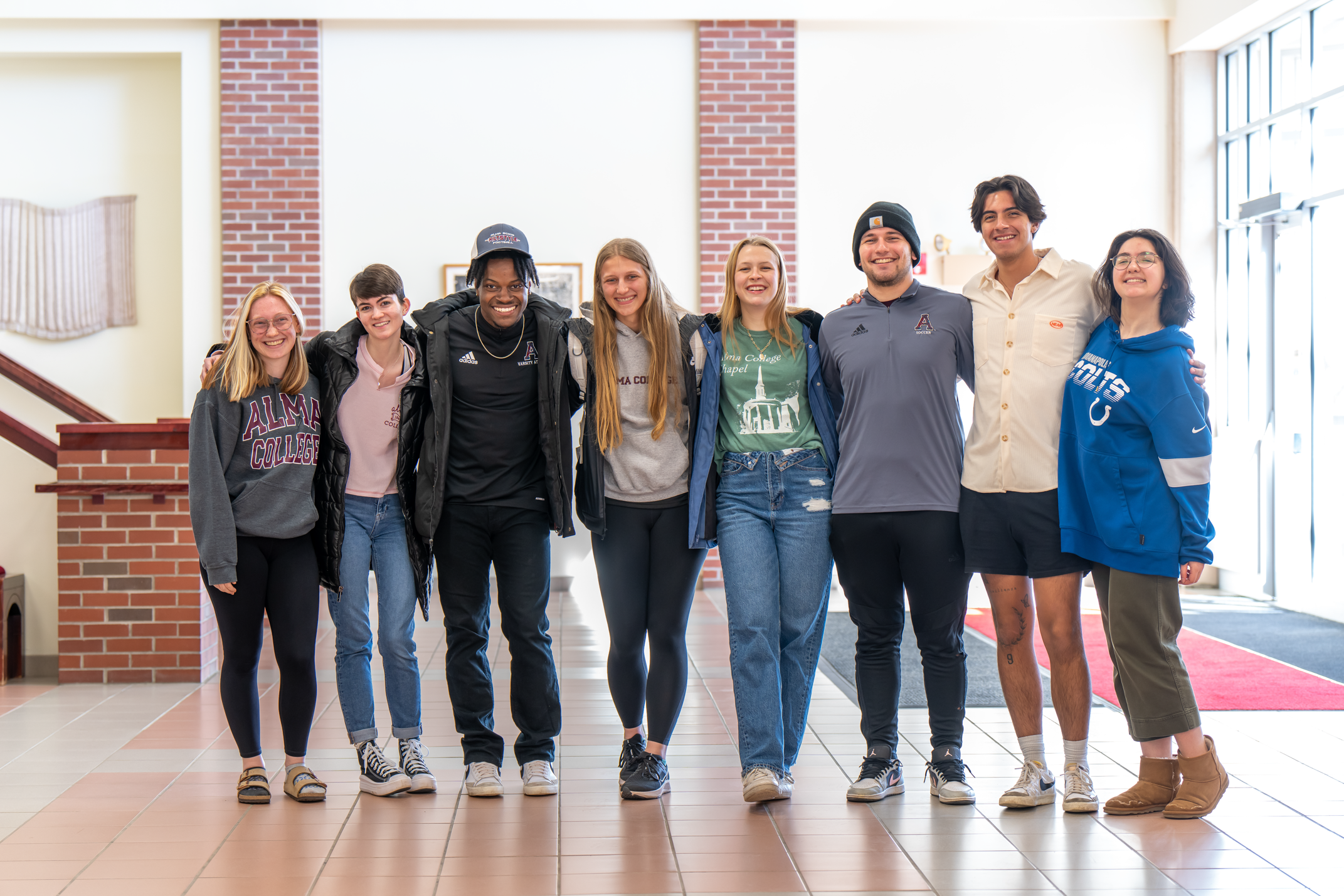 Interested in becoming a part of the Alma College family?
We can't wait to get to know you.
We select some of the best and brightest students around the world to join the Alma family. You can apply for admission through our free online application in two different ways:
We know that there is a lot to keep in mind—
From deadlines, to standardized tests and essay questions, to understanding what we're looking for from our applicants. Choose your status and learn more about what it takes to become a Scot.
I am a future:
When will I know if I'm accepted?
Admissions decisions are typically provided within two weeks. If you have questions about your application, please contact your admissions representative.
Once a Scot, always a Scot.
If you have previously attended Alma, please do not complete the online application for admission; instead, contact the Registrar's Office at (989) 463-7348 for guidance.
Note: This does not apply to students who were dual enrolled at Alma during high school. You are considered a first-year student.
Graduate admissions
Go Further
Alma offers a growing list of online and hybrid graduate programs taught by expert faculty.
Explore our list of common questions and their corresponding answers to provide you with quick and convenient access to essential information about Alma College and our admission process. If you have any additional questions not covered here, feel free to reach out to our admissions team for further assistance.