A liberal arts education has always been about changing community, bettering lives, solving problems.

An Alma education has for 135 years been this type of liberal arts education, an education that, at its heart, prepares citizens to take on the most vexing of society's problems.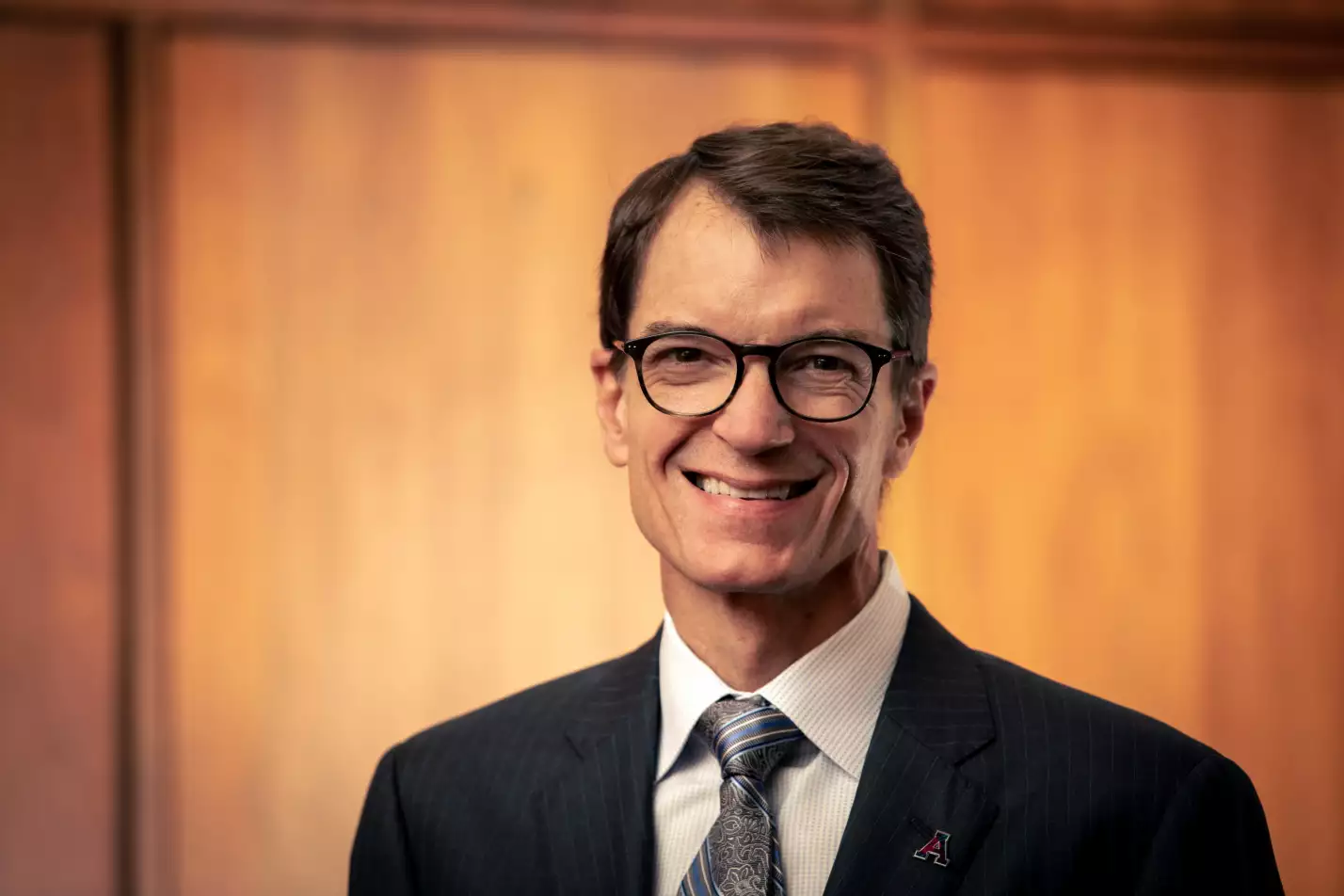 Jeff Abernathy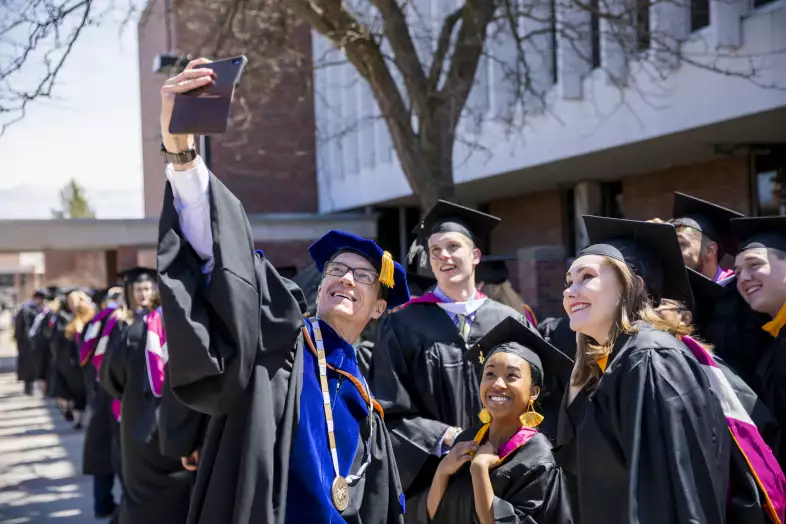 Alma College President Jeff Abernathy takes a selfie with 2019 Alma graduates
Jeff Abernathy
13th President of Alma College
Jeff Abernathy, Alma College's 13th president, arrived on campus in June 2010 with a strong commitment to the values of a liberal arts education — values that celebrate student achievement, excellent teaching, service and citizenship.
Shortly after his arrival, Dr. Abernathy worked together with faculty, staff and students on the development of a strategic plan to guide the college in the years ahead. In 2016, the plan was updated and titled "Vision 2020" with goals that address student learning, community engagement and responsible stewardship.
In 2020, a new, dynamic plan, "Evergreen," was announced. With Dr. Abernathy's leadership and direction, Evergreen will be continuously updated in years to come, in order to meet the needs of an ever-changing world.
---
Academic Program Growth
Several major developments have occurred during Dr. Abernathy's presidency. In the Academics Sector, the Bachelor of Science in Nursing (BSN) was introduced and 21 new majors have been added in high-demand fields, including health care administration, neuroscience, new media studies and special education. Four new pre-professional programs; teaching, pre-sports medicine, military science/ROTC and pre-pharmacy, have been added.
With a strategic focus on student success, the Alma Commitment and the Center for Student Opportunity were established to provide infrastructure to help students graduate on time and make the connection between an Alma liberal arts education and their future careers. The Alma Venture program also was established to provide every Alma student the resources and professional support for a meaningful junior or senior year experiential learning opportunity.
---
Engagement Initiatives Established
The college has achieved several enrollment records, including the largest and most diverse classes of incoming students in Alma's 135-year history. In addition, new alumni engagement initiatives were established, including the successful Alma Ambassador program. Under Dr. Abernathy's leadership, the college launched the "Our Time is Now" philanthropic campaign, which aims to raise $120 million by the middle of 2021 to modernize facilities, as well as to enhance the institution's endowment and strengthen its programs.
With an eye toward future development, the campus master plan was revised. Major campus improvements have included renovation or replacement of several student housing facilities, the development of the Dow Digital Science Center, expansions of Hamilton Dining Commons and the Hogan Center for athletics, and the relocation of the campus bookstore with a new Starbucks coffee shop.
In Athletics, eight new intercollegiate varsity teams — eSports, wrestling, women's and men's lacrosse, women's bowling, dance, Spirit Squad and competitive cheer — have been added, bringing the number of sports teams at Alma to 29.
---
An Advocate for the Liberal Arts
Dr. Abernathy served as vice president and dean of Augustana College from 2004 until his appointment at Alma. He joined Augustana after serving West Virginia Wesleyan College as vice president for academic affairs and dean of the college, prior to which he was a faculty member in English at Illinois College, where he also served as associate dean.
---
President Abernathy with his Spring 2019 students in the Upper Peninsula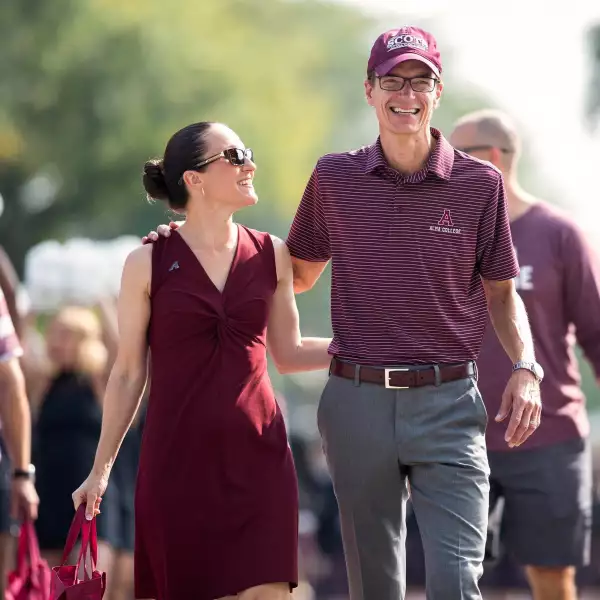 Alma College President Jeff Abernathy is pictured with wife Courtney.
Author and Scholar
A native of Richmond, Virginia, Dr. Abernathy graduated with a bachelor's degree in English from Longwood College. He earned a master's degree in English from Virginia Commonwealth University and a Ph.D. in American literature from the University of Florida.
He is the author of To Hell and Back: Race and Betrayal in the Southern Novel, published by University of Georgia Press in December 2003. The book considers the construction of race in the southern novel and American culture, using Mark Twain's Adventures of Huckleberry Finn as archetypal text.
---
Contact Me
(989) 463-7146
abernathyj@alma.edu
facebook.com/almapresident
twitter.com/jeffabernathy