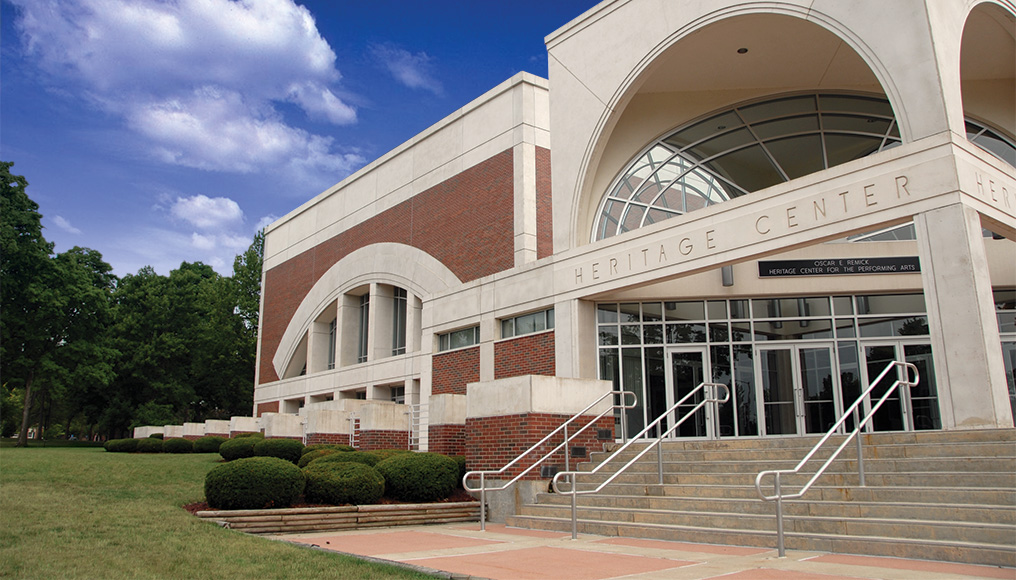 Oscar E. Remick Heritage Center for the Performing Arts
An Arts Destination for Mid-Michigan
The 2023-24 academic year marks the 31st season of iconic Alma College student and faculty performances, professional groups and speakers for the enrichment of students, staff and community. Since 1992, audiences have come to know the Heritage Center as one of the preeminent live entertainment venues in mid-Michigan, offering well-regarded performances of music, and theatre and dance. This year's slate of performances include a wide variety of shows; ranging from comedic and dramatic plays to dance, choir and jazz concerts.
The Box Office opens one hour before the start of each performance for ticket sales or to pick up will call tickets.

Tickets not used at one performance may not be used at a later date and tickets purchased for one event cannot be exchanged for a different event.
All sales are final.
Late arrivals are seated at a break chosen by the director of the production.
No refund or adjustment can be made for late arrivals.
Ticket prices for most performances are:

$15 for adults
$7 for seniors (62+)
free for children ages 1-18

See specific event details for any changes to these prices.
Performance Spaces
Since its opening in 1993, the 43,000-square-foot Oscar E. Remick Heritage Center for the Performing Arts has provided Alma College students with the finest performing facilities in the region. We offer three spaces to showcase the performing arts.
This 500-seat performance space provides a stage for Alma College Choirs, Alma Chamber Orchestra, Percussion Ensemble, Jazz Ensemble, Alma College Dance Company…even the Kiltie Marching Band brings their football half-time show indoors! In addition, many outside performing groups and prominent speakers share their talents on this stage. Most performances feature reserved seating.
Charles J. Strosacker Theatre

In the 200-seat, semi-thrust Strosacker Theatre, the Theatre Department stages multiple plays each year. Not only do the students perform, they're also instructed in the art of stage building and computerized lighting and sound production. All productions feature reserved seating.
The 2,400 square-foot Dance Studio provides classroom space for a variety of dance classes—ballet, modern, jazz, tap and Highland. Each January, dance and theatre students collaborate on a student-run dance concert where they choreograph, perform and produce the show with lights and sound.