Piping and Drumming
The Alma College Pipe Band has become an iconic symbol for the college.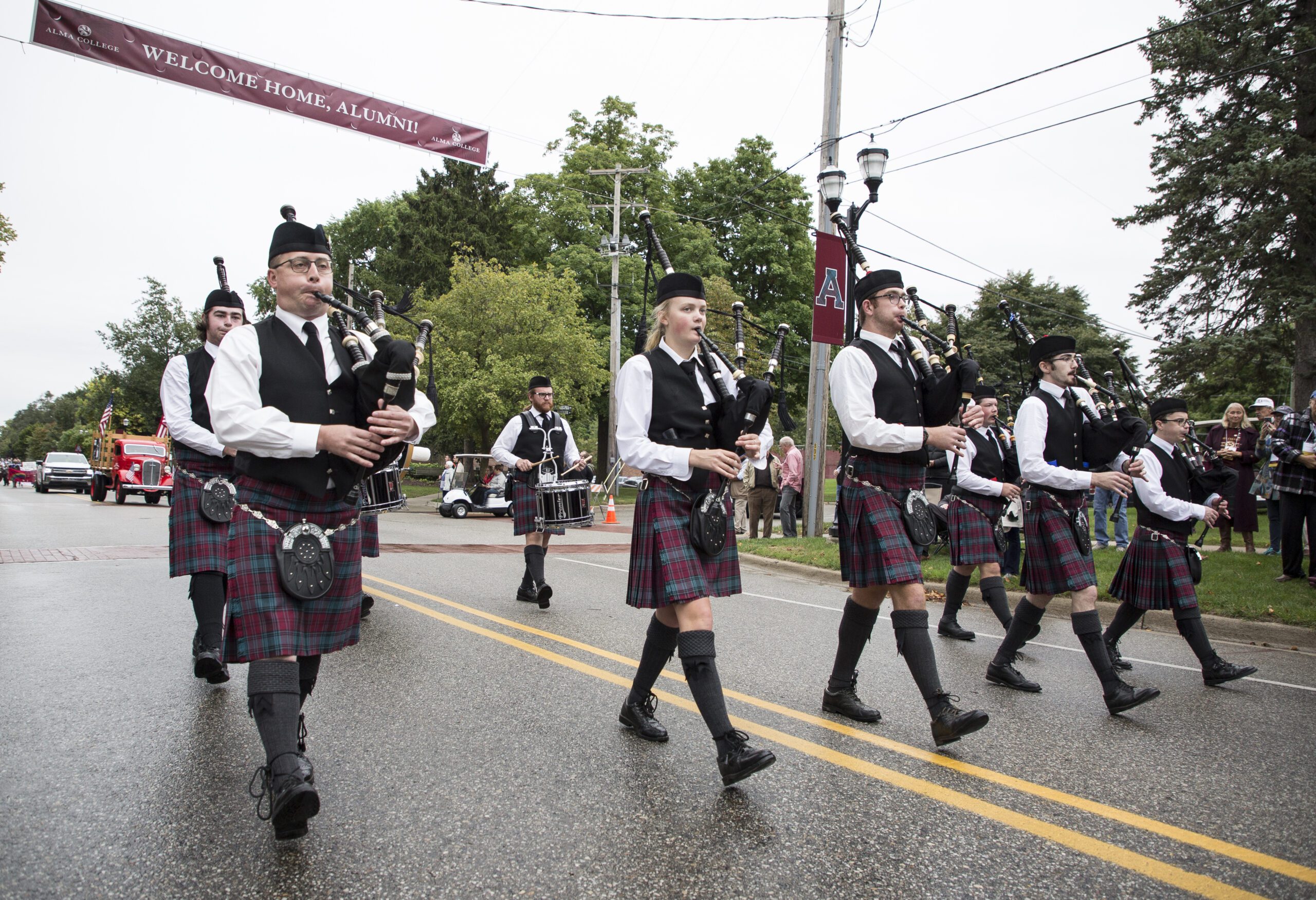 From the moment first-year students step on campus, they are greeted with bagpipes as they walk through the gauntlet of faculty members at Welcoming Convocation.
Through the course of their four years at Alma, they will hear the pipes at football games, soccer games, the traditions dinner and Tartan Day—not to mention the countless times they hear a piper playing off in the distance, practicing each day. At commencement the graduates are honored by passing through the gauntlet of faculty members once again with the pipers leading the way.
Each time the pipes strike in their haunting, majestic sound, the backs of Alma students, alumni and faculty members straighten a little taller and chins come up a little more with pride. And once in a while, you'll see toes tapping along or even a jig break out to the lively music. It's all right. We won't judge you. But we may throw a kilt on you and give you a scholarship if you're good.
After all, we're good! Recently, members of the Pipe Band placed first in Grade Five at the Meadow Highland Games and Celtic Festival, their second competition since the band was formed.
For more information about the Pipe Band at Alma College, contact Andrew Duncan, Alma College Pipe Band Director and Coordinator of Highland Arts.
Scholarship Opportunities
Alma College awards Scottish Arts Scholarships to students with a demonstrated high level of skills in highland dancing, drumming, or piping. For more information, contact Drew Duncan at duncan@alma.edu.