Highland Dance
Alma College provides an opportunity for Highland Dancing students to train for performance, competitive, and professional opportunities while attending one of the premier academic institutions in the Midwest.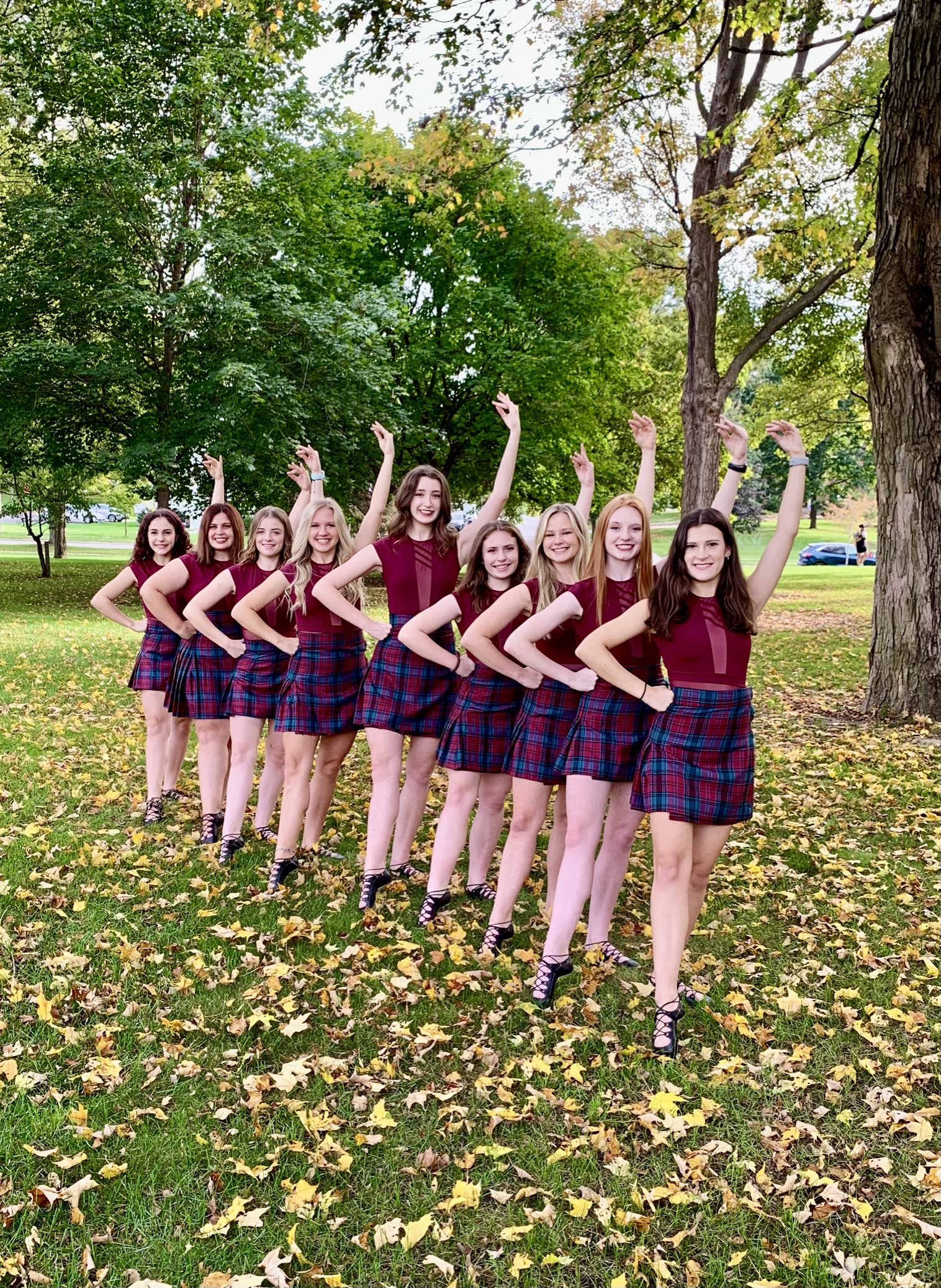 Alma is one of the few colleges in the United States that offers a Highland Arts Program with opportunities such as:
Performances in the Fall Dance Company Concert
Performances on the track and football field during the pre-game show for football games
Participation in the Spring Highland Arts Concert with the Alma College Pipe Band
Competitive dance support and preparation
Opportunity for travel during Spring Break and Spring Term – past opportunities have included travel to Florida, Arizona, and even Scotland!
Support in continuing virtual lessons with your home teacher if desired
Participation in college-wide events, such as a Burns Dinner and the Arts United campaign
The Kiltie Highland Dance Company, a group of high standard Highland Dancers, have long been a part of the college's Scottish tradition. From performing at the Homecoming football game and marching in the parade to dancing at countless community and college events, the graceful sway of their kilts adds color to the campus and is enjoyed by all.
If you are a competitive Highland Dancer, you may already be familiar with Alma, Mich., from attending the Alma Highland Festival, one of the largest Highland Games in North America, which was historically held on the campus of Alma College. The Alma Highland
Festival features the Midwest Regional Championship, the Great Lakes Open Championship and Scottish National Dance Premiership, and one of the largest choreography competitions in the United States.
For more information about the Highland Dance Program at Alma College, contact Allison Gibson Murad, Highland Dance Director at muradae@alma.edu.
Scholarship Opportunities
Alma College awards Scottish Arts Scholarships to students with a demonstrated high level of skills in highland dancing, drumming, or piping. For more information, contact Allison Murad at muradae@alma.edu.