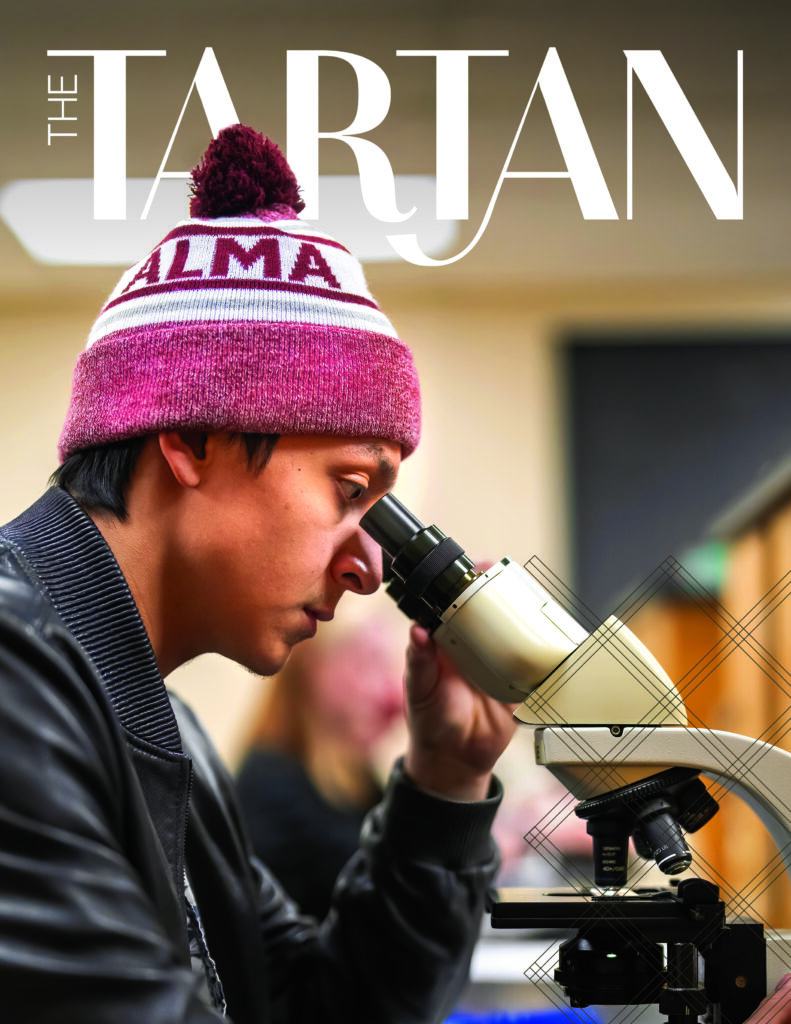 The Tartan is the magazine of Alma College.
Check out a PDF version of the Fall 2023 edition.
The Tartan is published two times yearly by:
Alma College Communication and Marketing Office
317 Grant Ave.,
Alma, Mich. 48801-1599
Contact Tim Rath, editor of The Tartan and director of college communications, at rathtj@alma.edu.